Transform Your Sofa with Our Cleaning Services in Purley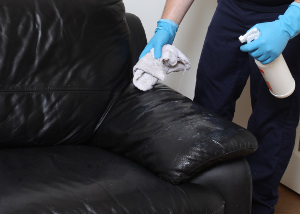 Your sofa is one of the most frequently used pieces of furniture in your home. It is also a major investment and a reflection of your personal style. Keeping your sofa clean and free from stains, odors, and allergens is essential to prolong its lifespan and maintain its pristine appearance. That's where Excellent Carpet Cleaning comes in.
At Excellent Carpet Cleaning, we are proud to offer top-quality sofa cleaning services in Purley. Our team of highly trained and experienced technicians will make sure that your sofa looks and smells fresh, is free from harmful allergens, and has an extended lifespan.
Why Choose Excellent Carpet Cleaning?
Here are some reasons why Excellent Carpet Cleaning is your best choice for sofa cleaning in Purley:
We use safe and eco-friendly cleaning products that are gentle on your sofa and safe for your family and pets.
Our technicians are trained and experienced in handling all types of sofa fabrics, designs, and constructions.
We offer competitive pricing, and our services come with a satisfaction guarantee.
We provide flexible scheduling and convenient payment options.
Our Sofa Cleaning Process
We understand that every sofa is unique in terms of fabric, design, and construction. That's why we offer customized cleaning solutions that are tailored to your specific needs. Our sofa cleaning process includes:
Inspection:

Our technicians will inspect your sofa to identify any stains, damage, or discoloration. We will also check the fabric type, color fastness, and other characteristics.

Pre-treatment:

We use eco-friendly and non-toxic cleaning solutions to pre-treat the sofa, breaking down dirt, grime, and other contaminants.

Cleaning:

Our state-of-the-art equipment and cleaning techniques remove all the dirt and stains from your sofa.

Deodorizing:

We use a natural, plant-based deodorizer to eliminate odors and leave your sofa smelling fresh.

Drying:

Our technicians use high-powered air movers to dry your sofa quickly and prevent moisture buildup.
Sofa Cleaning Tips
Alongside our professional sofa cleaning services, we also offer some essential tips to help you maintain a clean and fresh sofa in between cleanings:
Regularly vacuum your sofa to eliminate dirt, dust, and other debris that can accumulate on the surface.
Quickly clean up any spills to prevent stains from setting in. Blot the spill with a clean, dry cloth, and avoid rubbing the stain.
Use a fabric cleaner for more stubborn stains or dirt buildup. Before using any cleaning product, always read the manufacturer's instructions and test the cleaner on a small, inconspicuous area first.
Schedule professional sofa cleaning services every 6-12 months to keep your sofa looking its best.
Contact Us Today
At Excellent Carpet Cleaning, we're passionate about delivering exceptional sofa cleaning services in Purley. Contact us today to schedule an appointment or to learn more about our services. We'll work with you to create a cleaning plan that fits your unique needs and budget. Trust us to restore your sofa's beauty and protect it for years to come.
Other Cleaning Purley Services We Provide